CHICAGO PERSONAL INJURY LAWYER
Personal injury law is a broad field of legal practice. It includes auto and truck accident cases, bicycle and pedestrian accident cases, medical malpractice cases, and premises liability claims. In a personal injury case, a victim claims that his or her injuries and/or losses are the fault of someone else's negligence or recklessness.
The mere fact that an accident happened and that the victim was injured will not be enough to prevail in a personal injury case. The victim – that is, the plaintiff – must prove that the defendant caused the injury or injuries through negligence. Additionally, the defendant must prove the extent of his or her injuries so that a fair compensation amount can be determined. If an injury is catastrophic or results in permanent disability, injury victims will need an attorney who knows what it takes to win the maximum available compensation – and who will fight for it aggressively. Experienced Chicago personal injury attorney Joseph M. Dooley can work to help you obtain:
Compensation for medical treatment: After any accident, seek medical treatment immediately. Even if you don't feel injured, have a doctor examine you. Seeing a doctor protects you both medically and legally. Some internal injuries are hard to detect immediately without expert assistance, and even the smallest of injuries can later develop into a serious medical condition. Seeing a doctor also begins to establish the medical records you'll need if you later file a personal injury claim. The injured victims of negligence are entitled under Illinois law to complete reimbursement for all of their injury-related treatment for as long as treatment, therapy, or rehabilitation is needed.
Compensation for lost income: If you are injured and you lose days from work, your lost income can be reimbursed through a successful personal injury claim. Some injuries, however – especially traumatic brain injuries and spinal cord injuries – lead to permanent incapacitation. If that happens to you, Chicago personal injury attorney Joseph M. Dooley can help you calculate how much income you will lose, and he can fight aggressively on your behalf for the full compensation for your lost earning ability and income.
Compensation for property damage: If you are injured in a traffic accident or some other kind of mishap and there is property damage as well as a personal injury or injuries, you are entitled to reimbursement for the repair or replacement of damaged property.
TRIAL VS. OUT-OF-COURT SETTLEMENT
In many cases of personal injury, the party responsible will try to settle the matter as quickly as possible without having to go to court. However, a quick settlement offer is often an amount substantially less than your personal injury claim is worth. Never enter negotiations without the advice and counsel of a good personal injury lawyer. Chicago attorney Joseph M. Dooley is an experienced negotiator who will advocate on your behalf for the full value of your personal injury claim. If an out-of-court settlement cannot be reached, Joseph M. Dooley will take your case to court and fight there for the best possible verdict.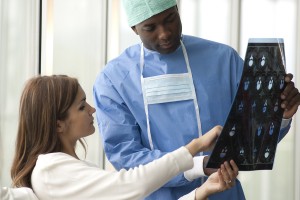 AN EXPERIENCED CHICAGO INJURY LAWYER
My name is Joseph M. Dooley, and I am an experienced Chicago personal injury lawyer with over two decades of experience representing the victims of injuries caused by negligence and recklessness. When you work with me, you work with an experienced personal injury lawyer who will fight tirelessly and diligently to ensure that you receive every cent of the compensation to which you are legally entitled. Since each case is different, it is impossible to estimate the amount of compensation you may expect without knowing more about the details of your case.
Speak with me before you move forward with a personal injury claim or decide against filing a claim. I will review the legal merits of your case and answer your legal questions and concerns. Instead of acting on assumptions or misinformation, knowing precisely where you stand at the very beginning of the legal process lets you make informed decisions based on sound legal advice. If you are considering a personal injury claim, act swiftly, because the statute of limitations is already running on your case, and if you don't take action before the statute of limitations expires, you waive your right to take legal action in the future. When you hire experienced Chicago personal injury attorney Joseph M. Dooley, no legal fees are owed unless and until he obtains a settlement or a verdict in your favor. For a free initial consultation, contact attorney Joseph M. Dooley at (312) 236-7282.