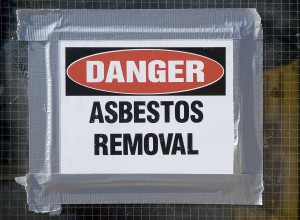 Mesothelioma is a rare and incurable type of cancer; the only known cause of mesothelioma is exposure to asbestos. The U.S. Department of Labor believes that about 1.3 million U.S. workers in construction and other industries may be at risk for mesothelioma after exposure to asbestos on the job. Anywhere in the Chicago area, if you or a member of your family has been diagnosed with mesothelioma, get help at once from experienced Chicago personal injury attorney Joseph Dooley. You may be awarded compensation for your healthcare costs, lost wages, and related expenses.
When you are a mesothelioma patient, finding the right attorney to represent you can be a genuine challenge. In a mesothelioma lawsuit, the attorney will deal with the actual filing of the case and all related legal aspects. You should expect a response to the lawsuit, discovery, depositions, settlement discussions, possibly a trial, a verdict, and a possible appeal. Should you prevail, you'll be awarded compensation to cover mesothelioma treatments and related expenses. Most mesothelioma lawsuits never go to trial because they are settled out of court first. Every mesothelioma case is different, so it is vital for those seeking legal help to determine what qualities their attorney should possess.
MESOTHELIOMA CAUSES
The mesothelium is a membrane that forms the lining of several body cavities and internal organs. Mesothelioma is an incurable cancer that attacks that membrane. The only proven mesothelioma cause is exposure to asbestos fibers that, when inhaled, can implant in the lining of the lungs. Asbestos fibers are in insulation, fireproofing material, and many other products. Anyone who has inhaled asbestos fibers, particles, or dust can be a victim.
Historically, asbestos was widely used in the manufacturing and construction industries. While asbestos was first regulated in the 1970s, its use continued in asbestos cement products, automotive brakes, and gaskets until the 1990s. Despite a drop in use over the last several decades, asbestos is still legally used to produce a number of industrial materials and compounds.
The Occupational Safety and Health Act of 1970 requires businesses to protect employees and others from asbestos exposure, but many companies still fail to provide protection, training, or safety equipment. Doctors in the U.S. diagnose more than 2,000 new mesothelioma cases each year. Those over 60 face a risk ten times greater than the risk for people under 40. Out of every five mesothelioma patients, four are male; only about 20 percent of mesothelioma victims are female. In some cases, the disease can remain latent for up to four decades. If you or a member of your family is a mesothelioma victim, talk now to a good personal injury lawyer.
Mesothelioma can develop over years, even decades, so it can often be difficult to determine the precise source of the exposure. That is one reason why victims need the services of an experienced personal injury attorney. Historically, asbestos was widely used in construction, manufacturing, shipbuilding, and other industries – as well as the military – before regulations governing it were enacted in the 1980s. Individuals exposed to asbestos may have:
Worked in a high-risk occupation prior to asbestos regulation
Lived near an asbestos mine or a factory using asbestos
Improperly removed asbestos from a home, school, office, or other location
Lived with someone who worked with asbestos
Unfortunately there is no cure for mesothelioma, an aggressive and incurable cancer caused by exposure to asbestos and the inhalation of asbestos fibers or dust. Sadly, many are diagnosed with mesothelioma only in the most advanced stages of the disease. A late diagnosis may limit mesothelioma treatment options, but treatments to reduce some of the symptoms and to improve one's quality of life are available. Because every mesothelioma case and patient are unique, treatments will vary. Depending on the progress of the disease, patients may undergo surgery or therapy to remove tumors or to destroy cancer cells. If those options are unsuitable, palliative treatment aimed at pain and symptom management may be offered.
Of course, mesothelioma treatment is expensive. Mesothelioma can devastate a family financially. If you or someone in your family is a mesothelioma patient in the Chicago area, it is imperative to seek legal help to receive the compensation you may need and deserve. With over 30 years of experience as a personal injury attorney, Joseph M. Dooley has the skills and experience to help you.
If you have any of the symptoms of an asbestos-related medical condition, seek medical attention immediately. If you are diagnosed with mesothelioma in the greater Chicago area, and if you believe that the negligence of an employer, manufacturer, contractor, or property owner is the reason you were exposed to asbestos, contact Joseph M. Dooley for legal advice. Mesothelioma victims may be able to obtain compensation for their mesothelioma-related expenses through a personal injury claim, but you will need the help of an experienced Chicago mesothelioma attorney.
MAKE THE CALL PROMPTLY
If you or someone in your family has been diagnosed with mesothelioma in or near the Chicago area, and you need to know more about your legal options, speak to a trustworthy and experienced Chicago personal injury attorney about your mesothelioma case. Contact the Law Office of Joseph M. Dooley in Chicago at 312-236-7282.