A Chicago catastrophic injury attorney Serving Cook County For Over 30 Years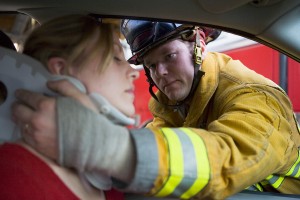 The infliction of a catastrophic harm is a life-altering event. These injuries often include brain or spinal injuries, such as paralysis, or the loss of limbs. It usually leads to major changes to injured person's quality of life, including massive medical bills, loss of pay and other related expenses.
Although catastrophic injuries often occur as a result of traffic accidents, surviving victims of aviation accidents and train accidents often sustain such injuries.
What Is A Catastrophic Injury?
Catastrophic injuries are defined as any type of injury with serious, permanent effects on the victim's life. Because of the severity, these injuries often put a huge burden on the victim's family, who will have to face mounting medical expenses. The victim may require constant medical supervision for the rest of his or her life, or at-home care. Even if this isn't necessary, the expenses associated with medical treatment and rehabilitation are astronomical.
Some examples of catastrophic injuries include a spinal, burn, birth, or brain injury. These injuries are considered catastrophic because of the long-term effect they have on the victim's quality of life. For example, brain injuries can greatly affect the victim's cognitive, emotional, and physical condition. Burns can lead to massive medical expenses, including reconstructive surgery and months of rehabilitation.
If you or a loved one has suffered any type of catastrophic injury, whether it occurred as a result of a dog bite, auto accident, or premises liability issue, do not hesitate to contact a Chicago catastrophic harm attorney for legal assistance and advice. An experienced catastrophic injury lawyer can help people file appropriate personal injury claims to recover the compensation they deserve. But, injury lawyers can be of no help until you make the initial call.
Spinal Cord Injuries
Spinal cord injuries are some of the most catastrophic. The spinal cord is a bundle of nerves running all the way down your back that carries signals from your brain to your body and vice versa. Any harm to this area causes a disruption in the signals and could lead to partial or total paralysis. These injuries are usually caused when a blow to the area causes the vertebrae to fracture or dislocate, which could occur in high-speed car accidents. The vertebrae could then either press down onto the spinal cord and block the signal, or damage part of the spinal cord tissue.
Spinal cord injuries can be classified as either complete or incomplete. When the harm is classified as complete, this means the cord is unable to send signals to the area located below the injury, leading to partial paralysis. If the harm is incomplete, you will still have some degree of sensation and feeling below the injury, but it is still an incredibly serious injury with long-lasting effects.
Spinal cord injuries can occur after car, motorcycle, or truck accidents, on-site construction accidents, pedestrian accidents, and slip and fall accidents. A spinal cord injury can happen in a matter of seconds, but the harm will affect you for the rest of your life. The sooner you receive medical treatment for your injury, the better. That is why it is so important to seek medical attention immediately after you have been in an accident. Then, after you have been treated, the next step is to call a Chicago catastrophic harm attorney. If you have suffered a spinal cord injury because of someone else's negligence or a defective product, do not hesitate to contact a Chicago catastrophic harm attorney to begin working on your case. Medical expenses and rehabilitation costs for spinal cord injuries can be massive, and the severe pain and suffering may last well into the future. Because of this, spinal injury cases often quickly end in a settlement, where you may receive enough financial compensation to cover these bills.
How Long Do You Have to File A Catastrophic Injury Lawsuit?
It's important that you contact a Chicago personal injury attorney as soon as possible after you are injured. If you wait too long, you may run out of time to file a lawsuit and not be able to recover the compensation you deserve.
If you are filing a personal injury lawsuit, you have two years from the date of the accident to file a lawsuit. However, if you were under the age of 18 when the accident occurred, you have more flexibility with the time. Minors have two years from the date of their 18th birthday to file the lawsuit. When your injury occurs as a result of property damage, you have five years from the date of the accident to file a lawsuit. Finally, when your harm was caused by a local government employee, you have to file a claim within one year from the date of the accident.
Determining liability can be difficult without the help of injury attorneys. To determine how long you have to file a lawsuit, contact an experienced Chicago catastrophic harm as soon as possible after the injury. Once you miss the deadline, you no longer have the legal option of filing a lawsuit to recover compensation, so it is important that you act quickly.
Dependable Legal Representation During Difficult Times
In the event that you have suffered catastrophic injuries due to negligence on behalf of another, or you sustained serious harm from a defective product, vehicle design or medical malpractice, it is imperative that you secure an effective personal injury defense through an effective personal injury Chicago catastrophic injury attorney.
A good Chicago catastrophic injury attorney can help you claim compensation to cover your medical expenses, physical therapy, pain and other related losses.
Hello, I'm Joseph M. Dooley, and I am a Chicago catastrophic injury attorney with more than 30 years of experience helping clients work through the personal injury legal process. Through The Law Office of Joseph M. Dooley, I represent individuals that have either been victims of catastrophic injuries or who lost loved ones in wrongful death cases.
Chicago Catastrophic Injury Attorney
Losing a loved one due to the wrongdoing or negligence of another is one of the most frustrating and difficult experiences someone can endure. While dealing with the pain of losing a loved one, it may be difficult to make decisions involving money.
However, coming to terms with how the death of your loved one impacts your finances is an important matter. The sooner you can claim your rightful compensation, the sooner you can embark on the healing process.
If you have been the victim of a catastrophic harm or lost a loved one due to another person's negligence, contact my law firm immediately for information on how I can help you take action.
Contact a Chicago, Illinois, Lawyer Today
If you seek legal representation or would like more information about my legal services, contact an experienced Chicago catastrophic harm attorney today to set up your free initial consultation. Please call me at 312-236-7282 or contact my Chicago law firm online to get started on your free case evaluation.