A Dedicated Chicago Nursing Home Malpractice Lawyer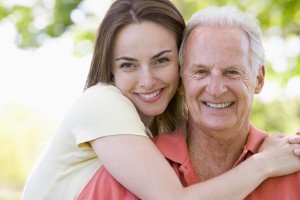 Are you a senior citizen or nursing home resident who has been injured due to the negligence of your nursing home facility? Has your parent or loved one been mistreated while he or she was a nursing home resident? If so, you need a Chicago nursing home malpractice lawyer.
I am Chicago nursing home malpractice lawyer Joseph M. Dooley. I can help you to receive compensation for your nursing home injuries caused by nursing negligence. I handle a variety of nursing home and elder care cases, including neglect, nursing home abuse and malpractice, failure to treat an injury, failure to diagnose, and misdiagnosis.
Forms of Nursing Home Abuse
Thousands entrust the care of their elderly family members to nursing homes in Chicago and throughout Illinois. Yet many of these beloved elderly relatives end up subjected to mistreatment or outright abuse. Most nursing home abuse is a result of poor staff training or understaffing.
While nursing homes are businesses that have the right to make a profit, it's never acceptable for these facilities to put profits above the health and safety of their residents. Nursing home malpractice attorneys would love to see nursing home abuse come to a full stop. Unfortunately, reports of neglect and abuse in nursing homes are on the rise. You've probably read horror stories that are almost unimaginable. According to the National Center on Elder Abuse, 36% of America's nursing homes have been cited for violating elder abuse laws. The most common types of abuse in Illinois nursing homes include:
Physical or emotional abuse
Malnutrition and dehydration
Failure to monitor residents (to prevent falls or other incidents)
Bed sores and ulcers caused by failure to care for the bedridden
Negligence, malpractice, and the resulting medical complications
Physical and emotional abuse includes any sexual abuse, assault, or excessive restraint; overworked and underpaid staffers have been known to take out their frustrations on nursing home residents, who constitute a "captive audience." Many nursing home facilities are staffed and operated by professionals, however there are some facilities that are not. Either way, it's important you look for signs of abuse to protect your loved one. These signs may include cuts, bruises, bed sores, ulcers, unexpected mood or attitude changes (like depression or withdrawal), hunger, thirst, and a sudden medical emergency, coma, or unexpected death.
Financial abuse includes any kind of theft or fraud. Look for signs of financial abuse such as missing cash, jewelry or other valuables, unpaid bills piling up, strange bank account activity, or checks and other documents with odd, unrecognizable signatures. If an elderly person you love has been hurt or otherwise exploited by financial abuse, get help from experienced nursing home malpractice attorney Joseph Dooley. A good nursing home malpractice lawyer can investigate your situation and help you take the right action.
If you find any of these signs, or if you suspect your loved one may be experiencing abuse in a nursing home facility, you'll need to take appropriate action immediately and contact an experienced personal injury attorney who will fight for your family's rights. Nothing is more important than the well-being your loved ones.
Hire an Experienced Chicago Nursing Home Malpractice Lawyer
As an advocate for nursing home residents, and victims of nursing neglect, I believe it is important to be available to my clients and their families. I maintain a low volume of nursing home abuse and injury cases so that I can treat your personal injury case with the care and attention it deserves. Unfortunately, months or years of abuse can take a toll on your loved one's health. If your loved one has passed away in a nursing home as a result of the abuse, you may be able to file a wrongful death claim on behalf of the victim.
When you work with me, you won't have to go through a team of lawyers in order to talk about your case. I am the only Chicago nursing abuse or neglect attorney at my law firm, so I will devote my time to handling every aspect of your case from start to finish. This one-on-one involvement means you can be assured that I will be familiar with every aspect of your case, and my contingent fee arrangement ensures that I will do everything in my power to get you full compensation for your injuries.
Home Healthcare
You'll sometimes see stories in the news about nursing home abuse. Just in the last year, nursing home residents have been robbed and assaulted by nursing home employees, and some have been victimized by a lack of care or by medical malpractice. If you have an elderly family member residing in a nursing home in the Chicago area, and you suspect abuse, take your concerns at once to experienced Chicago nursing home malpractice lawyer Joseph Dooley. The news and concerns about nursing homes are among the several reasons that home healthcare has grown in popularity and home healthcare agencies are expanding. However, home healthcare has its own problems. People are at risk when home healthcare agencies fail to provide adequate care, and like nursing home and assisted living facility residents, home healthcare patients have the right to hold negligent providers accountable. Negligence by a home healthcare provider can include:
failure to prevent or respond adequately to falls or other dangerous situations
failure to prevent pressure ulcers
malnutrition or dehydration
physical or sexual abuse
medication errors
failure to prevent a confused, elderly patient from wandering away
If you do not know where to turn when a loved one is injured (or worse) because of home healthcare negligence or abuse, speak with experienced Chicago nursing home malpractice attorney Joseph Dooley. The right attorney will examine your case, provide you with legal resources, explain your legal options, and fight for your family's rights. Besides working towards a favorable settlement, your attorney will also determine if a crime has occurred and if the police should become involved.
If you discover any indications of neglect or financial exploitation, or if you suspect your loved one may be suffering abuse from a home healthcare provider in the Chicago area, take appropriate action immediately. Speak to a good nursing home malpractice lawyer who will fight for your family's rights. Nothing is more important than the health and safety of your loved ones. An experienced Chicago nursing home malpractice lawyer can show you what steps to take and help your family obtain the damages and justice you deserve.
Contact My Cook County Malpractice Law Office
As a personal injury attorney, I have experience representing clients in many types of injury cases, including nursing home abuse, car or truck accidents, premises liability, product liability, and birth and brain injuries. It is not required that you work with an attorney, but it is strongly recommended after a nursing home accident or incident involving abuse.
Has your loved one suffered due to cherishing home abuse or negligence in the state of Illinois? To schedule a free initial consultation with an experienced Chicago nursing home malpractice lawyer, please call me at 312-236-7282 or contact my Chicago law firm by filling out the online form on this website.