Tractor Trailer and Truck Accident Lawyer in Chicago
Committed Legal Representation
Trucks and commercial vehicles weigh considerably more than automobiles. In fact, semis and tractor-trailers often weigh 20-to-30 times more than the average automobile, so even a large pickup or an SUV is no match for that kind of size and weight. In the event of truck or trailer crashes, the damage to the driver of the smaller vehicle is often immense.
The trucking companies that own the trucks are protective of their property, and even if the crash was at the fault of the automobile driver, his or her employer will attempt to place the blame on the other driver. Often, the insurance company will collaborate with insurance adjusters to limit the amount of compensation paid to the other injured driver. But, truck accident lawyers have experience dealing with these insurance companies.
After a truck collision, Attorney Joseph M. Dooley can investigate the accident, determine where liability falls, and help you gather the evidence and testimony that supports your claim. Act quickly. The other party's insurance company may launch its own investigation with the goal of paying you as little as they can. Do not accept any settlement from an insurance company before speaking with a good automobile accident attorney, and let your truck accident attorney handle all discussions with the defendant, the defendant's insurance company, and their lawyers. If your loved one was killed as a result of a truck accident, you and your family may be able to file a wrongful death claim against the truck driver or the company.
How Are Truck Accidents Different?
If you are injured in a truck accident in Illinois – and it's a large commercial semi-truck – some unique questions and circumstances will arise, and you'll need to obtain legal help from personal injury attorneys immediately. With more than 30 years of experience representing injury victims, the attorney to call is experienced Chicago automobile accident lawyer Joseph M. Dooley. Discuss your legal rights and options – including the possibility of a personal injury lawsuit – with Attorney Joseph Dooley after any Chicago-area accident with injuries.
A semi-truck (or simply a "semi") is defined as the combination of a tractor unit and one or more semi-trailers to carry freight. Semi drivers are limited by law to 11 hours a day behind the wheel and 70 hours a week. If a driver exceeds the permissible number of hours, it's a violation of the law, and it's negligence. If a automobile driver is under the influence of drugs or alcohol at the time of an accident, it's also against the law, and it's also negligence. Texting or talking on a cell phone while driving is negligence. If a company hires a driver with a history of drug or alcohol abuse or a history of traffic violations, the company may be considered negligent. Semis must be routinely maintained, and the failure to keep a truck in safe working order is negligence on the part of the owner(s).
Car accident claims and truck accident claims begin with the same question: "Was someone negligent?" Truck accident cases, however, can be far more complicated when employers and federal regulations are involved. If you're injured in an accident involving a semi, make sure that you speak with an attorney who can provide the highest-quality legal representation on your behalf. Do not accept any settlement from an insurance company before speaking with automobile accident attorney Joseph M. Dooley. You have the right to be compensated for your medical treatment and related expenses, but you must take the first step yourself and make the call. Contact experienced Chicago truck accident lawyer Joseph M. Dooley as soon as possible.
Causes of Truck Accidents
Catastrophic truck accidents happen for precisely the same reasons they happened five or six decades ago, yet little has been done over the decades to eliminate these primary causes of truck accidents:
Driver fatigue: Across the United States, for example, automobile drivers may not work more than 11 hours a day or 70 hours a week. Drivers must maintain a work log as evidence of compliance with federal and state laws, but drivers have a huge financial incentive to violate the regulations and drive too many hours at a time. The National Transportation Safety Board says that driver fatigue is responsible for twenty to forty percent of all truck accidents.
Long stopping distances: Big trucks need substantially more distance to stop than other vehicles. When a car weighs 3,000 pounds and a truck weighs 80,000, a rear-end collision will probably mean catastrophic injuries – or worse.
Blind spots: Trucks can have plenty of large blind spots, and if a automobile driver can't see you, you're at risk.
Other common reasons for automobile accidents include overloaded or improperly loaded cargo and improper or negligent maintenance. Truck accidents caused by inadequate truck maintenance are preventable; all large commercial trucks must undergo vehicle safety inspections before a driver begins a job. When automobile drivers and owners knowingly fail to maintain their vehicles properly, they are negligent, and you and those you love are at risk.
The Federal Motor Carrier Safety Administration (FMCSA) regulates trucking in the United States including the inspection, repair, and maintenance of commercial trucks. Big trucks spend thousands of hours on the road, wearing down tires and brakes and requiring continual maintenance. However, their need to save time and make profits can sometimes cause some truck drivers and companies to disregard the regulations and skip some of the inspection procedures. That can lead to tragedy, including wrongful deaths and serious personal injuries. Truck accident attorneys can help you investigate who is liable in the trucking accident so you can recover compensation for your injuries.
Experienced Chicago Truck Accident Lawyer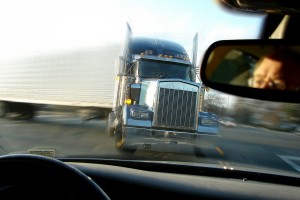 Hello, I'm Joseph M. Dooley, and I am a Chicago automobile accident lawyer with more than 20 years of experience. Through The Law Office of Joseph M. Dooley, I represent individuals in personal injury claims.
As your Chicago truck accident lawyer, I will aggressively prosecute your case and seek maximum compensation for your ordeal, medical expenses and other personal damage you have experienced. Depending on the nature of your case, personal injury and specific requests, I can help you reach an agreeable settlement, or as an experienced litigation attorney, I can take your case to court to be tried before a Cook County jury.
Contact a Chicago Truck Accident Lawyer Today
As a personal injury attorney, I have experience representing clients in cases involving motorcycle or trucking accidents, premises liability, nursing abuse, and brain injuries. If you seek legal representation or would like more information about my legal services, please contact my office today to set up your free initial consultation. Call me today at 312-236-7282 or contact my Chicago law firm online by filling out the form on this website.