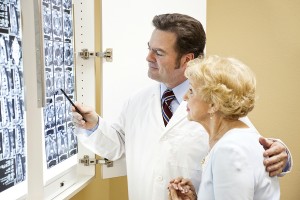 When doctors, nurses, or other medical specialists make errors or are negligent, the consequences can be drastic. Failing to diagnose a health condition is one of the most common types of medical malpractice. Unfortunately, not diagnosing a health condition can have very serious, and often fatal, consequences, since the victim will be unable to receive the medical treatment he or she needs to heal. For example, failure to diagnose cancer can lead to a victim not receiving chemotherapy, surgery, or radiation treatment in time to recover. I have been handling cases in this area of the law for over 30 years.
I am Chicago failure to diagnose lawyer Joseph M. Dooley. Through my law practice, The Law Office of Joseph M. Dooley, I work diligently to obtain compensation in wrongful death and personal injury lawsuits involving misdiagnosis. Contact an experienced Chicago failure to diagnose lawyer for a free consultation.
Misdiagnosis is most common in situations such as in emergency room errors or childbirth complications. Doctors may miss signs or symptoms of distress or illness resulting in more serious conditions that could have easily been avoided, such as:
Aortic problems
Heart failure
Aneurysms
Embolisms
Appendix rupture

Pre-eclampsia
Placental Abruption
Kidney failure
Respiratory arrest
Loss of a limb (diabetes)
Clinic Errors – Legal Services
Some of the most common health conditions that Illinois medical professionals fail to diagnose include various forms of cancer, strokes, heart disease, and heart attacks. A brain injury or birth injury is also commonly misdiagnosed because of the medical professional's failure to perform certain tests, or making an error in reading the results of a test. Not recognizing the signs and symptoms of these health conditions could be potentially fatal if the victim does not receive proper and prompt medical treatment, which is why failing to diagnose is such a serious matter. As a skilled Chicago failure to diagnose lawyer, I work to prove that the loss caused by a misdiagnosis, or the failure to diagnose could have been avoided – or treated – if the doctor had only used reasonable care. The injured parties have rights, and medical malpractice attorneys can help them seek justice against the doctors, nursing professionals, or hospital that have acted negligently.
How Does A Failure to Diagnose Occur?
Doctors are humans, so they are bound to have accidents. But, they are extensively trained to not make mistakes that could cost someone their life or severely impact their quality of life, which is what often happens when a doctor fails to diagnose a health condition. There are a number of ways medical professionals can fail to diagnose a patient's health condition. Some of these failure to diagnose cases occur when:
The medical professional performs an inadequate physical examination.
The medical professional does not respond to symptoms the patient is experiencing or investigate what could be causing the symptoms.
The medical professional incorrectly evaluates a patient's family medical history or personal medical history.
The healthcare professional does not perform regular screenings of the patient.
Despite the patient's symptoms, the medical professional fails to order the right kind of testing to determine what is causing the symptoms.
The doctor misinterprets test results.
The doctor diagnoses a tumor as benign when it is actually cancerous.
When you seek medical care, you expect to be taken care of and given appropriate medical treatment, but unfortunately that is not always the case. Medical professionals often fail to diagnose serious health conditions, which means the patient loses out on the ability to receive prompt treatment. Failing to diagnose certain health conditions could have serious, and sometimes even fatal, consequences. If you or a loved one has been the victim of a medical professional failing to diagnose your health condition, speak to a Chicago failure to diagnose attorney as soon as possible. You may be entitled to compensation for any injury that was caused as a result of a medical professional failing to diagnose your health condition.
How to Prove Your Case
To prove your doctor's failure to diagnose was in fact medical malpractice, you will have to show two things. First, you will need to be able to prove that your doctor made a significant medical mistake by not diagnosing your health condition. This involves proving the doctor had enough information to make the correct diagnosis, but failed to do so. Then, you will need to show that the result would have been different and better if you had received the proper treatment. This means you must be able to prove the lack of timely treatment has led to your injury, and the injury would have been treatable or completely prevented if you had just received a correct diagnosis in time.
Proving both of these elements can be difficult, but it is much easier to do so when you work with an experienced Chicago failure to diagnose attorney. I have worked in this area of law for over 20 years, so I am well-versed in all the legal aspects of medical malpractice and more specifically, failure to diagnose cases. Don't put your future in the hands of an attorney without experience in this very complicated field. Contact my Chicago law firm today to get started on your free consultation.
How I Can Help
I have the extensive experience and resources necessary to handle complex failure to diagnose cases. Although I cannot correct the pain that my clients have suffered, I may be able to obtain compensation for their losses. I have received the distinction of being AV Preeminent rated, the highest peer review rating under Martindale Hubbell's Peer Review Rating process*.
As an advocate for my clients who have suffered as a result of the oversight of medical professionals, I believe it is important to be available to my clients and their families. I maintain a low volume of medical malpractice cases so that I can treat your case with the care and attention it deserves.
I am the only Chicago medical malpractice attorney at my law firm, so I will handle every aspect of your case from start to finish. This one-on-one involvement means you can be assured that I will be familiar with every aspect of your case, and my contingent fee arrangement ensures that I will do everything in my power to get you full compensation for your injuries.
Contact an Experienced Chicago Failure to Diagnose Lawyer Today
Doctors are supposed to provide you with appropriate medical treatment, but that's not always the case. If you believe you have been a victim of medical negligence in Cook County, don't hesitate to seek the representation you deserve so you can begin the process of filing a claim. For more information, or for a free consultation with an experienced and effective Chicago failure to diagnose lawyer, please call me at 312-236-7282 or contact my Chicago law firm using the online form on this website.