Fighting For The Rights of The Injured For Over 30 Years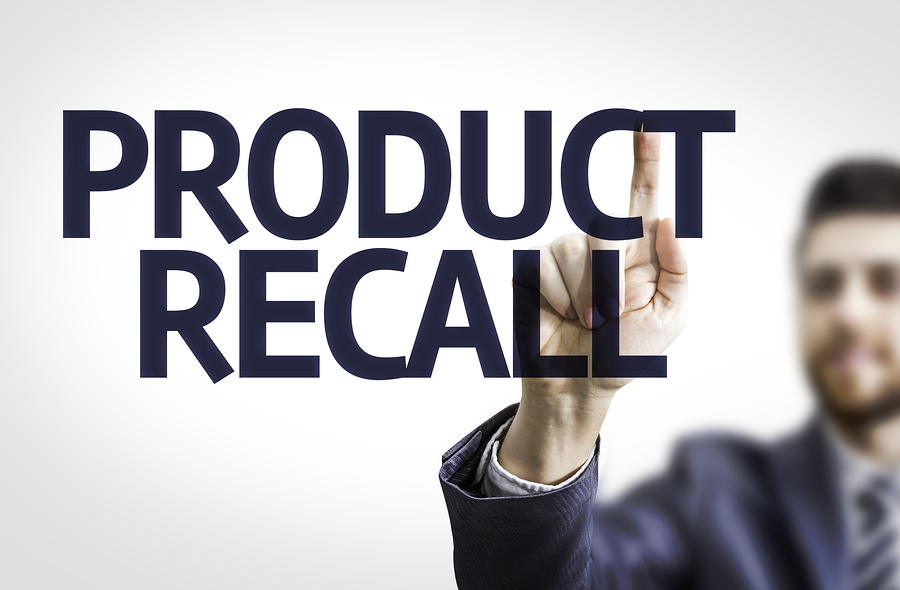 Manufacturers are required to adhere to certain safety standards in the design and production of their products. When poorly manufactured items or improperly designed products injure consumers, manufacturers can be held legally liable for the injuries that result by Chicago product liability attorneys.
However, in order to establish liability, injury victims must demonstrate the defective or dangerous nature of a product and a causal relationship between it and any injuries sustained as a result of its use.
I am Chicago product liability lawyer Joseph M. Dooley. As an experienced Chicago product liability lawyer, I am prepared to meet the technical and scientific challenges that product liability cases involve.
In working with design engineers, metals experts, accident reconstructionists, toxicologists, automotive experts, and other professionals, my law office identifies design flaws and defects, supported by empirically verifiable evidence.
A dedicated Chicago product liability lawyer can help you receive compensation for your product liability injury. I provide free case evaluations and am available during regular working hours for office or phone consultations.
An Experienced Chicago Product Liability Lawyer
The Law Office of Joseph M. Dooley represents clients in products liability cases involving defective products such as the following:
Roof crush
Hazardous toys
Electrical cords
Defective appliances
Defective power tools
Products with improper labels
If you have been injured by a defective product in the Chicago, Illinois area, contact an attorney who can take action and fight for the compensation you deserve. In some cases, a product defect can cause a fatality. If your loved one was fatally injured because of a defective product, you may be able to file a wrongful death claim against the liable party. Message my law firm by filling out the online form to discuss your legal options.
Product Recalls
It seems like there's a new product recall on the news all the time. Recalling a nationally-distributed retail product isn't foolproof. Mistakes happen, and a recalled product can sometimes sit in a retailer's store for weeks. If you've been injured by using any consumer product, speak to experienced personal injury attorney Joseph Dooley immediately. You may be awarded compensation for your medical expenses, loss of income, pain and suffering, and more. A product liability claim may be filed when someone suffers a personal injury using a commercially-sold product. If the person was injured using the item as intended and according to directions, it's probable that a product liability lawsuit will succeed.
Regulatory agencies have no direct power to recall consumer products, but they may apply pressure on manufacturers to recall defective products. Almost always, when it finally becomes certain that an item is genuinely defective, the manufacturer recalls it. Various federal regulatory agencies list on their websites most of the products that are currently being recalled; many local TV and radio stations provide similar listings on their own sites.
Two products that are often recalled are parts for vehicles and dog food. Vehicle recalls are rarely quick or efficient. In some cases, dozens of people can suffer injuries or fatalities before an auto, motorcycle, or truck recall is issued. Vehicle owners should be notified of recalls by the manufacturer through certified mail, but with millions of notices in the mail, mistakes are frequent. If you relocated after buying your vehicle, your recall notice may be weeks late or never arrive at all. Every Illinois driver needs to be proactive and stay up-to-date about vehicle recalls. The National Highway Traffic Safety Administration (NHTSA) website provides current vehicle recall information with the click of a mouse. Dealerships will repair or replace a defective part at no cost. For complete safety, if your vehicle has been recalled, have it towed to the dealership, because if it's on a recall list, it's not safe to drive.
You may not know that pet food products are recalled frequently. Usually it's because a chemical or bacterial contaminant somehow enters the production chain and goes directly into the food. Bacterial contaminants like salmonella and E. coli are particularly dangerous if introduced through pet food into a dog's or cat's intestinal tract. Pet owners who handle the contaminated food are also at risk for illness. Sometimes a pet food product is recalled because the food is mislabeled or wasn't mixed properly, but contamination is the top reason for recalls.
When you are injured using a consumer product, in most situations either the manufacturer is liable for producing the defective item, or the sellers or marketers are liable for misinforming customers about the item or neglecting to provide sufficient warnings and instructions. A good personal injury lawyer will look at the details of your case and help you determine which parties acted with negligence and should be named in your product liability suit. If the liable party is not willing to settle, Joseph Dooley, an experienced litigation attorney, can take your case to trial.
If you've been injured using a consumer product, talk to experienced product liability attorney Joseph Dooley who will give you sound legal advice and fight aggressively for the compensation that is rightfully yours. Statutes of limitations restrict the length of time you have to file a claim, so act quickly to protect yourself and get the legal help you need to win. Consult experienced product liability attorney Joseph Dooley today.
Defective Tires
Most car accidents in Illinois are caused by drivers; no doubt about it. But there are instances where neither driver is actually responsible for a crash. In these cases, the culprit is usually defective equipment. The only equipment on your vehicle that actually touches pavement is the tires. When a tire fails because of a manufacturing defect, injury or death is often the result. If you've suffered a personal injury in a traffic accident in Illinois, and you believe that a defective tire was the cause of the accident, you should speak at once to experienced Illinois product liability attorney Joseph Dooley.
Tire blowouts are frequently the cause of tire-related accidents. Sometimes a blowout has nothing to do with the manufacture or quality of a tire. Sharp objects, vandals, and improper air pressure cause many tire blowouts. Often, however, a tire is not rated for use on the particular vehicle in question, or the tire itself was defectively manufactured with improperly mixed rubber or with air bubbles. When a tire on your vehicle isn't rated or approved for that particular vehicle, and an accident is the result, you may have grounds for a legitimate liability claim against whoever last installed or replaced your tires. You also have grounds for a claim against the manufacturer if a tire is produced defectively.
If you've been injured because a defective tire caused an accident, keep all the paperwork generated by the accident, and act quickly. Experienced product liability attorney Joseph Dooley can win compensation for your medical costs, lost wages, and more.
Recovering Damages: Costs Associated With Injuries
The cost of an injury reaches beyond emergency room bills, and settlements should cover all of your expenses associated with the injury. As your Chicago personal injury lawyer, I work with economic impact analysts and life care planners in order to accurately quantify the financial impact of your injuries. I take into account the cost of future medical treatment, prescription drugs, medical equipment, property damage, lost wages, and your pain and suffering.
It's important to speak with an experience Chicago product liability lawyer as soon as possible in cases involving defective or dangerous products. Not only must evidence be properly preserved, but protecting your rights when insurance claims adjusters or company lawyers contact you is important. As your Chicago product liability lawyer, I will protect your interests and take steps to ensure you aren't taken advantage of.
As a personal injury attorney, I have represented clients in all types of cases, including those involving nursing abuse, failure to diagnose, birth and brain injuries, and premises liability issues. For a free consultation regarding your product liability case, please call me today at 312-236-7282 or contact my Chicago law firm online by filling out the form on this website.