A Chicago Aviation Accident Attorney Serving Clients in Chicago For Over 30 Years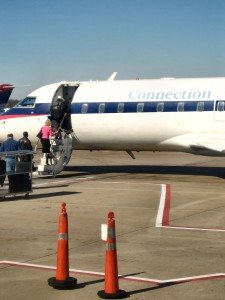 Air travel is a relatively safe way to travel, but that doesn't mean that you aren't running any risk when you start to board your plane. Although airplanes and helicopters crash far less frequently than cars, buses or trains, the accidents themselves are far more dangerous and catastrophic–in fact, many are often deadly. If a loved one dies because of a negligent airline, you may be able to file a wrongful death claim to recover compensation. When victims do survive, they may have to deal with a severe spinal cord or brain injury. If you or a loved one has been injured or killed while traveling in a plane or helicopter, please contact a skilled Chicago aviation accident attorney as soon as possible.
Although crashes are the most thought about and most devastating accidents involving air travel, they are not the only accidents that can result in injuries. A Chicago aviation accident lawyer can help, regardless of the type of accident associated with your flight.
Air Traffic Injuries & Your Rights
Air travel is on the rise. As more of us fly, more people are exposed to the possibility of injury in an air traffic accident. While commercial air travel is becoming safer, accidents involving chartered planes and private air travel usually receive little attention in the news media. Helicopter accidents and even hang glider mishaps can also result in serious injuries or death.
The causes of these accidents can include pilot error, equipment malfunction, air traffic controller negligence, and poor weather conditions. If you are involved in any kind of air travel accident, you may be eligible to seek damages. Pilots, air traffic controllers, manufacturers, and aircraft owners may be found partially or entirely responsible for your injuries.
In any personal injury case involving air travel, the injured party must prove negligence, faulty equipment or aircraft design, or some other failure to meet industry standards regarding the operation or engineering of the aircraft. Airplane and helicopter crashes are not the only situations that can lead to aircraft injuries.
Any claim of personal injury resulting from an aircraft mishap will require a detailed look at the craft's condition, FAA regulations, and aviation law. You may be able to recover your medical expenses, lost wages and lost earning capacity, pain and suffering damages, and even punitive damages in some cases.
If you have suffered an injury or the death of a loved one due to an air traffic accident, you should immediately contact a personal injury attorney with experience in air travel cases. Your safety and your rights are the paramount priority.
Tips For Surviving A Plane Crash
If you're injured in a plane or helicopter crash, speak to an experienced personal injury attorney immediately. A good personal injury lawyer will outline your options to you and will fight for the compensation that is rightfully yours. You may be awarded medical expenses, lost wages and earning capacity, pain and suffering, and even punitive damages in some cases. However, this may be difficult without the help of experienced aviation accident attorneys. Here are some basic tips that might help you survive a plane crash:
You have 90 seconds: Surviving the crash makes some people think they're in the clear, but this is when fire and smoke can spread rapidly. It takes about 90 seconds for fire to burn through a fuselage and to destroy whatever has survived. Get out!
Where you sit matters: The key is not having a seat in the front, back, or center of plane, but having a seat near an exit. If possible, sit no more than 5 rows from an exit.
Be fit: You may need to move through strewn baggage, wreckage, and even injured people; to move heavy luggage or other objects; and to slip through a narrow emergency exit.
Supersize it: If there's a choice, choose a bigger plane. Larger planes have better energy absorption in a crash. Also if you have the choice, choose a national carrier over a regional carrier. Regionals have an accident rate twice that of national carriers.
Have a plan: know where exits are. Count the rows between yourself and the exit. Size up the scene, so that without lights you'll still know what to do. Forget your luggage; it will slow you, block others, and maybe cause injury. If you're with family, make sure everyone knows the plan.
If the mask drops, wear it: When cabin pressure drops, getting oxygen to your blood is almost impossible, but it's imperative. Oxygen masks pump pure oxygen so that you can get what you need to breathe. If the mask drops, use it immediately. Only a few moments without oxygen can hurt you, and this is a time when you need all your abilities working at full capacity.
To be ready for any emergency: don't sleep; avoid having a drink before or during the flight; wear your shoes (women should probably wear flats); make your seatbelt secure, low, and tight; read the safety card; and listen to the pre-flight safety talk. The card will remind you where exits are and what to do if there's a crash.
Your well-being and legal rights are always your top priority. Any personal injury claim from an aircraft mishap will necessitate a thorough investigation. If you have suffered any kind of aircraft-related injury, immediately seek the services of an experienced aviation accident attorney. An aviation accident lawyer will evaluate your specific case, explain your options, and guide you through the legal procedures you'll face. You may be able to recover immediate and future medical expenses, lost wages, lost earning capacity, and more, but first you must contact lawyers in Chicago, Illinois.
Chicago Aviation Accident Attorney
I am Chicago aviation accident attorney Joseph M. Dooley. At my law firm, The Law Office of Joseph M. Dooley, I can help you receive damages for your pain, suffering, emotional trauma, medical expenses, lost wages and more. I have received the distinction of being AV Preeminent rated, the highest peer review rating under Martindale Hubbell's Peer Review Rating process*.
As an advocate for my clients whose lives have been altered as a result of personal injury, I believe it is important to be available to my clients and their families. I maintain a low volume of cases so that I can treat your unique case with the care and attention it deserves. I am the only attorney at my law firm, so I will handle every aspect of your case from start to finish.
This one-on-one involvement means you can be assured that I will be familiar with every aspect of your case, and my contingent fee arrangement ensures that I will do everything in my power to get you full compensation for your injuries. As a personal injury attorney in Illinois, I have experience representing clients in cases involving aviation accidents, car accidents, truck accidents, motorcycle accidents, construction accidents, pedestrian accidents, defective product liability, and premises liability laws.
Aviation accidents can be complex. If you have any questions, please call my Chicago law firm at 312-219-5916 to schedule your free initial consultation or fill out the form on this website today.