Fighting For Chicago Car Accident Victims
You see them on the news or the highways everyday. Auto accidents have become one of the most common personal injury cases worldwide. Oftentimes, the accident is the result of negligence on behalf of one of the parties. In the event that the car crash leads to serious injury, it is necessary to hire an experienced Chicago car accident lawyer who can effectively defend your case and communicate with the involved entities, such as insurance companies and treating doctors.
Hello, I'm Joseph M. Dooley, and I am a Chicago car accident lawyer with more than 30 years of experience representing individuals injured in car accidents, motorcycle accidents, and truck accidents due to the negligence of others. I have handled personal injury cases including auto accidents, truck accidents, motorcycle wrecks or pedestrians injured by motor vehicles, working to obtain the maximum amount of compensation in each case. Contact me today to schedule your free initial consultation.
Cook County Car Accident Lawyer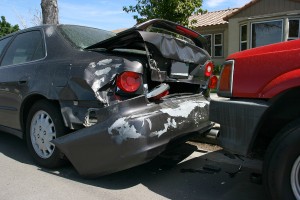 Injuries incurred from car accidents are often severe and life altering, such as brain and spinal cord injuries, or may even lead to wrongful death. Other injuries may appear invisible at first, yet manifest as serious injuries down the road. This is especially true of head injuries, which may not be obvious until quite some time after the accident. A pedestrian may also be injured in a car accident if he crosses paths with someone who is driving negligently. In the event that you are involved in a car accident, it is necessary to be examined by a medical practitioner and to not settle too early in the case.
I am the only Chicago car accident lawyer at The Law Office of Joseph M. Dooley, so I will handle every aspect of your case from start to finish. This one-on-one involvement means you can be assured that I will be familiar with every aspect of your case. Because I have experience defending insurance companies, I will give you the legal representation you need to get the compensation that you are owed after your car accident. Year after year, I help clients file personal injury claims and reach the settlements they deserve.
What To Do After An Accident
No one plans to get into an accident, but accident attorneys recommend knowing what to do in case it ever happens to you. Following an accident, think safety first. Make sure all people involved in the accident are safe; if not, call for medical assistance at once to ensure they are well taken care of. Then move your vehicle off the street to prevent another accident. Turn on your hazard lights if you can. If you think you've been injured, seek medical assistance right away. Even if you feel fine, a hidden injury or latent pain can emerge later as a serious medical condition. If you pursue a personal injury lawsuit after your accident, your car accident attorney will have to prove how you were injured and the extent of your injury; to do that, your attorney will have to rely on the medical records. A doctor probably will not remember, personally and in detail, what he or she saw and heard when you were examined, so the doctor will also have to rely on medical records during any deposition or trial. This is why it's important to keep all records related to your recovery after an accident.
If your injuries allow, obtain the other driver's name, phone number, license number, and insurance details. Obtain contact information from any witnesses and from any passengers in the other vehicle. Ask witnesses questions related to what they saw during the accident. Car accident lawyers also say to take photographs of the accident scene if you can, and include the damage to both vehicles and any injuries. The more evidence you can provide to your injury lawyers, the better.
If you're hurt in a car crash in Illinois, you may worry that reporting your claim will cause your premiums to rise. This may be true, but in most cases, you really should report the accident to your insurer. Here are the reasons why:
Your policy may require you to report any accident, without regard to severity, that you are involved in. Failure to report a mishap may leave you without fair compensation, coverage, or insurance benefits. Additionally, in accidents that cause a certain amount of property damage, you are legally required to report the crash to authorities. Failure to report may also cause you to spend more out of pocket, sometimes much more than any increase you would see in your monthly premiums.
If the accident was the other driver's fault, he or she may push you to accept a settlement offer and keep the insurance companies out of it. This is fine in minor fender benders where nobody is injured in any way, but in more serious accidents you really must notify your insurer. Failing to file a claim with the insurance company may mean you receive much less compensation than you are entitled to receive.
When you're involved in a car crash, typically an insurance adjuster will talk to you about signing a medical release form. Don't do it! Always speak first to an experienced car accident attorney before signing any insurance forms after an accident. The other driver's insurance company will usually try to negotiate a quick settlement before the full extent of your injuries is known. Do not settle your case before consulting a good car accident lawyer.
In short, when you or a loved one in your family are in a serious car accident, before accepting any settlement or signing any insurance forms, first discuss your case with experienced car accident attorney Joseph Dooley. You may be compensated for medical expenses, lost wages, and more. A good car accident lawyer will advise you regarding your legal options and will fight diligently to obtain the compensation you genuinely deserve. After receiving medical attention for your injuries sustained in an auto accident, make the call to speak with a Chicago personal injury lawyer. Make sure you choose an attorney such as Joseph M. Dooley, who has worked with all different types of car accident claims.
Additional Sources of Compensation
In traffic accidents with injuries, a negligent driver is seldom the only party with liability. Attorney Joseph M. Dooley will examine all of the potential sources of compensation on your behalf. A vehicle's owners, for example, can be liable for negligent conduct by the driver if the driver was acting as their agent. A business may be responsible for a crash caused by a working employee operating a company-owned car or truck for business or work-related purposes.
Under the law, automakers are responsible for negligent or defective vehicle or vehicle parts or designs that lead to injuries. Sometimes, government agencies or government contractors may be legally responsible for an accident caused by a highway design that's flawed, by road construction that's negligent, or by a failure to maintain reasonably safe roads and road conditions.
If you've been injured because of someone else's negligence behind the wheel in the Chicago area, contact experienced Chicago car accident attorney Joseph M. Dooley immediately.
Call My Chicago Injury Law Firm Today
If you seek legal representation or would like more information about my legal services, please contact my office today to set up your free initial consultation. Call me, a Chicago car accident lawyer, at 312-236-7282 or contact my Chicago law firm by filling out the online form on this website. Once you contact my office, we can begin working on your no fee case evaluation and move one step closer to getting the compensation you deserve.